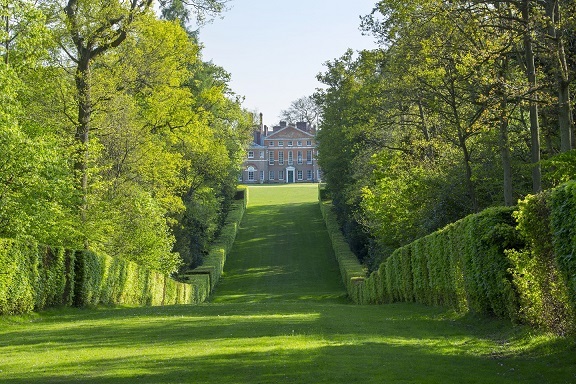 St Paul's Walden Bury, Hitchin SG4 8BP
Celebrated 18th century Landscape Garden, home of Queen Elizabeth the Queen Mother
5 miles south of Hitchin, Hertfordshire, on B651 Email stpaulswalden@gmail.com See menu on the left for links to Weddings and other activities.
Garden Open for charity Sunday 9th June 2-7pm, £5 adults, £1 children. Home made teas. Dogs on leads. Jointly with Open Farm Sunday
The house and garden can also be visited by appointment Garden only £7.50. House and Garden £15.00. Email with dates and times you would like to visit.


Piano recital by Nelly Akopian-Tamarina - Schumann and Brahms. Prior to her performance on the South Bank. Tuesday 4th June, 7.30pm Tickets from www.stalbanscathedral.org

Shakespeare's Much Ado About Nothing Promenade performance in the garden. Sunday 7th July 2pm and 7pm. See www.dramaimpact.com In church if wet.
Mozart in the Garden - A Trio of Three Operas In the garden. Sunday 21st July, 6.30pm. See www.feliciopera.com In church if wet.
Forest of Frogs Children's summer camp. August 19th-22nd. See www.outdoorlearningexperiences.com