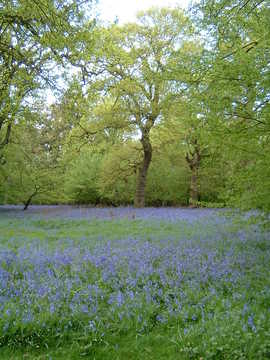 Environmental Schemes
Entry Level, Higher Level and Countryside Stewardship Schemes
The St Paul's Walden Estate is a traditional country estate with miles of natural hedgerow linking about 500 acres of mature woodland, scattered across the estate, which provides a habitat for a wide range of native flora and fauna.
We belong to the Government's environmental schemes: the Entry Level and the Higher Level Scheme (ELS and HLS) and the Countryside Stewardship Scheme.
We work hard at improving and enhancing the environment, and have entered into 10 year management plans with Natural England whereby we agree to implement various measures. For example, we have taken 6m wide strips around the edge of many of our fields out of arable production. These are uncultivated and very infrequently mown - once every two or three years, to stop scrub invading - and provide an ideal breeding ground for endangered species like grey partridge.
We are also taking 90 acres of land out of arable production and recreating an historic parkland, using ancient maps from the area as our guide.